An Individualized Program to Help Young Women with Failure to Launch Syndrome
Find independence • Become more confident • Improve your health
An Individualized Program to Help Young Women with Failure to Launch Syndrome
Find independence • Become more confident • Improve your health
Are you ready to move forward and become more confident?
Our experts help you find your path in life.
Our wellness program is small and intimate
Here, you're not just a number.  You are our honored student.
Gain confidence, find purpose, live the life you were meant to live
Informed by the latest research, Skyterra Embrace is a therapeutic program designed to help young adults become the heroes of their stories. At Embrace, you will learn confidence-boosting tools and strategies you can apply immediately in daily practice as you explore nutrition, fitness, life skills, and mental health. Our program includes:
No matter where you are on your journey, you'll be well supported and never judged.
What our students are saying
The expert team at Skyterra Embrace has more than 30 years of therapeutic program experience specializing in the transition to adulthood. Embrace is part of Skyterra Wellness Retreat, which has already earned several accolades since its opening in 2016, including being named as USA Today's top three wellness retreats in the country for the past three years.
After Embrace, Libby feels strong, confident
Embrace nourished Margaret's body, mind and soul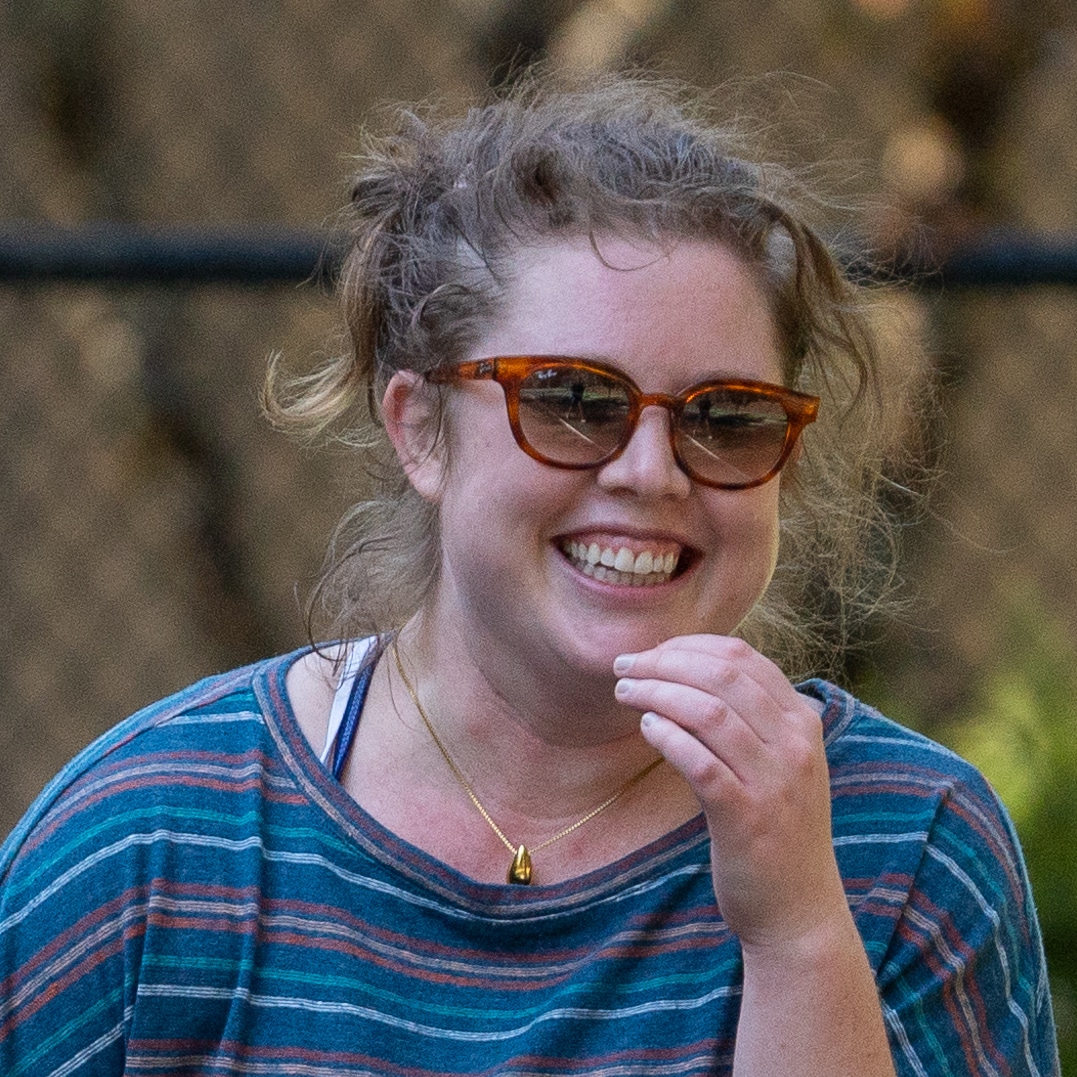 "When I came to Skyterra I honestly had zero expectations. My mom made all the phone calls and I just showed up. I lost the love of my life. I wanted to live but I didn't know how. I said I would give Skyterra a chance, but would leave if I didn't like it. I stayed for 28 days.
My first day, [Embrace Executive Director] Greg asked me what I wanted out of the Embrace experience and most importantly he asked me what I needed.
Every day he asked me: What do you need right now Margaret?
The question rattled me every time. With the weight of the past and the responsibilities of the future, how could I think about me?
I've been in programs before, but this concept is unique to the Embrace program. How can I nourish myself, body and soul? Who do I want to be? How can I achieve that? How do I feel gratitude for every day, good and bad?
I'm not going to lie and say that I'm 100 percent fixed because that will never happen. However I've started the process of gluing myself back together. I have a vision for my future and I have the tools to achieve that.
Even under tragic circumstances, I'm grateful for my time at Skyterra. I'm grateful for every day now. I will embrace myself, the ones I love, and most importantly I will embrace life.
Margaret
At Skyterra Embrace we know that you want to be independent. In order to do that, you need to reset. The problem is life is overwhelming, which makes you feel stuck.
We believe everyone deserves to feel confident. We understand it can be hard to find direction, which is why we have an expert team with more than 30 years of therapeutic program experience specializing in the transition to adulthood.
You deserve to feel confident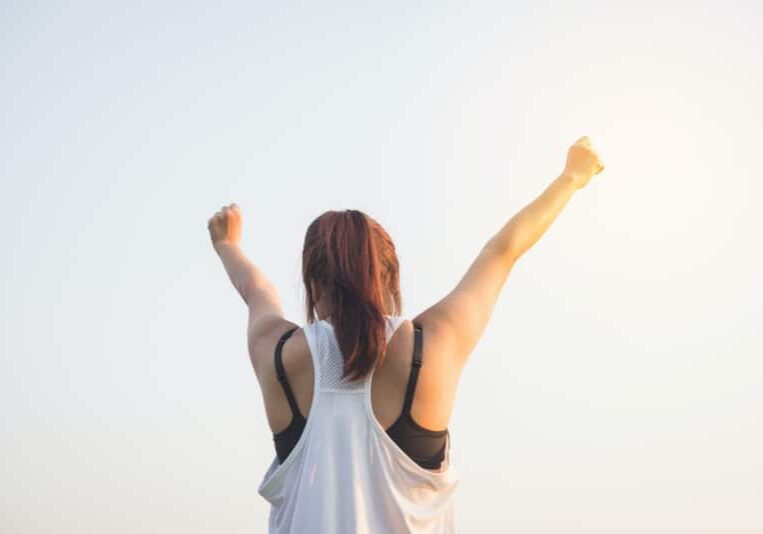 Embrace is a therapeutic program designed to help young adults become the heroes of their stories. Embrace challenges the ways in which young women have been held back from opportunity and achievement as a result of not knowing how to apply an active role in their lives.
Embrace helps women ages 18-29 increase their confidence in and understanding of all areas of wellness, and arms them with a long-term commitment to themselves. The long-term outcome is that students change their life forever by joining Embrace.
As an Embrace student, you'll establish intention and purpose in independence through private therapy and coaching, structured classes, and hands-on integration of healthy life skills.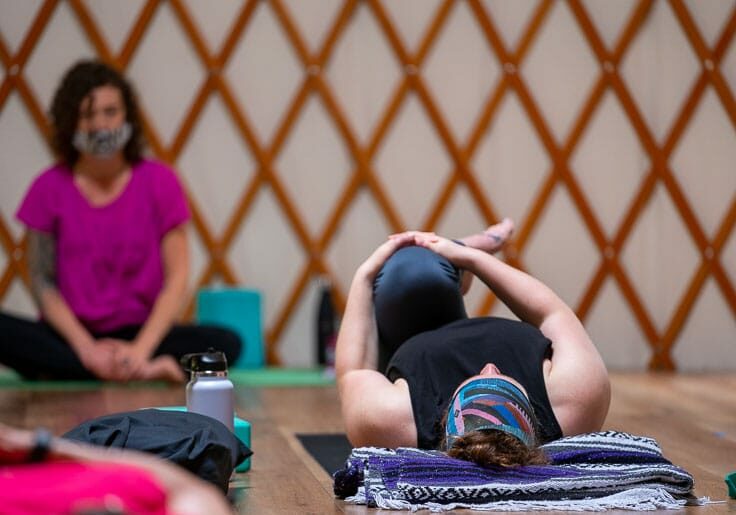 Your future is our mission.
Embrace is a specialized program for young women that focuses on total body, mind and lifestyle. We want our young women to move well, eat nourishing foods, and embrace adulthood with a healthy mind, body and spirit. Embrace students focus on improving health, and on learning techniques and strategies to improve their quality of life for the long run.
Our view of health and wellness emphasizes managing stress, consistent movement, and eating balanced meals, plus plenty of nature and adventure. As an Embrace student, you'll cultivate resiliency by learning the most nourishing and enjoyable ways to cook, eat, move, and take care of yourself. This empowers and prepares you to take on all of life's responsibilities.
How to Help Young Adults Experiencing Failure to Launch
Skyterra Embrace is a program designed for young adults who have failed to transition to adulthood. Typically ages 18 to 29, these students often live with their parents and can struggle with anxiety associated with leaving home. Parents who are concerned about their young adult child and desire that they leave home desperately want the child to experience successful independent living. Young people who are struggling with depression often are fearful and lack communication skills. They are unable to be productive and actively avoid responsibilities including knowing how to:
Budget

Do laundry

Work

Manage their time

Be hygienic 

Have healthy relationships

Participate in society

Maintain a good sleep schedule

Cook healthy meals

Have coping skills

Balance their needs and wants

Be physically active

Respond appropriately

Care for their overall health.
Pillars of our therapeutic program
As parents try to teach their emerging adult how to perform important life tasks, students typically push back and parents do not know how to help. That's when parents often turn to Skyterra Embrace for help. Important factors related to young adults living independently include career and academics, personal growth, interpersonal relationships, physical health, nutrition and overall wellness. These factors are intimately interconnected, causing many students to have difficulty in all areas. Skyterra Embrace is a therapeutic program that uses the latest research in nutrition, fitness, life skills and mental health. No matter where students are on their journey, they will be well supported and never judged. The pillars of the Skyterra Embrace program include:
Self Care and Stress Management

Fitness and Mobility

Culinary Education

Recreation and Adventure

Yoga and Mindfulness

Legacy Project
Nutrition and fitness emphasis
Embrace helps women ages 18 to 29 understand all areas of wellness. Students who have not been able to transition into independent living and lack independent living skills are able to find supportive services and skills training through the Skyterra Embrace program. We offer a chef-guided dining experience, which allows for nutrition and food preparation independence from day 1. The dining experience includes a teaching kitchen where students will develop culinary skills and create meals for themselves and others. We want the Embrace young women to move well, eat nourishing foods and embrace adulthood with a healthy mind, body and spirit. The Embrace program offers a wide array of yoga, fitness, recreation and education classes to bolster the health and wellness journey of our students.
Adventure in nature
Located in Western North Carolina and nestled deep in the mountains, Embrace connects students with nature, helping them to unplug and reconnect with the outdoors. Expert-guided fitness, mindfulness and recreational activities and opportunities include daily fitness and mobility classes as well as recreation and adventure excursions like hiking, mountain biking, fly fishing, archery, horseback riding, kayaking, tubing, stand-up paddleboarding, nature education, gardening, and more. Adventure will help them thrive, bringing excitement and teaching students how much they are capable of achieving. The natural world of fresh air and sunlight can heal the soul through mindfulness and reflection. 
Launch into a fulfilling life
Family members know that young adults lack the motivation to participate in the real world, hindering them from becoming successful, independent individuals. Embrace students learn how to thrive in their own skin. They discover their true self and are able to launch into a fulfilling life. They are secure, connected, have direction, and are able to be accountable for their actions. Embrace students see themselves as important members of society, are responsible, and are able to have a purposeful life. 
Individual attention from experts
The professionals at Skyterra Embrace have more than 30 years of therapeutic program experience, specializing in the transition to adulthood. Before a student attends Embrace, our experts will meet with students to determine their personal goals and needs, then create a personalized schedule just for them. The Embrace program teaches students how to plan for and live out the vision for their future, creating a smooth transition from Embrace to everyday life.
Outcomes for young adults
An important outcome of the Embrace program is that students can demonstrate self-sufficiency and freedom in applying tools to process, manage and experience life's complexities. Another important outcome is that students learn the resilience and determination to stand back up when life knocks them down. Embrace students cultivate resiliency by learning the most nourishing and enjoyable ways to cook, eat, move, and take care of themselves. This empowers and prepares students to take on all of life's responsibilities.
Program information
The confusion that comes with experiencing life can be combated. Embrace students undergo diligent and purposeful education and coaching where they are allowed the freedom to create their own future. Personalized programming includes an hour of private therapy each week. Throughout the program, students learn how to combat the stress of life that everyone experiences. They understand that they are not the only ones who feel discomfort due to the weight of life. Together with their peers, students grow together in our structured, supported and guiding environment that allows exploration of thoughts, emotions and behaviors. Skyterra Embrace includes daily discussions and therapeutic groups filled with opportunities to explore with peers and collaborate with other young women that are also seeking opportunities to be successful and lead a purpose-driven life. Navigating life can be a daunting experience, but students are worth every step taken to improve their situation. Help your student become the hero of their story at Embrace. 
Interested in Skyterra Embrace?
Fill out the form below and we will contact you shortly.
As a bonus, you will receive a free guide from us.