Wilderness Therapy and Therapeutic Wellness: Change and Growth for Young Adult Women
Find independence • Become more confident • Improve your health
Wilderness Therapy and Therapeutic Wellness: Change and Growth for Young Adult Women
Find independence • Become more confident • Improve your health
How to Find the Right Therapeutic Program for Young Adult Women
Our experts help you find your path in life.
Similarities between Therapeutic Wellness at Skyterra Embrace and Wilderness Therapy
Differences between Therapeutic Wellness at Skyterra Embrace and Wilderness Therapy
Skyterra Embrace: Skills gained are directly applicable to life and include long-lasting benefits in mind, body and spirit.
Wilderness Therapy: Skills developed through experiences in the wilderness are applicable to home. The difference is that at Embrace, students practice those skills in a real-world setting with the support of the Embrace team to help navigate difficulties.
Skyterra Embrace: Takes place on a 12-acre mountain-top campus near Asheville, N.C. The home-like environment keeps students separated from social pressures and distractions. Students participate in many off-campus activities including:

Hiking, swimming, paddleboarding
Community dinner outings
Service activities
Excursions and other adventures.

Wilderness Therapy: Students live fully outdoors in a remote, small-group lifestyle and are either nomadic or have a base camp. There is a complete removal from everyday life, comforts of home, triggers, and unhealthy coping mechanisms like peers, technology and substance abuse.
Skyterra Embrace: A welcoming and caring environment for young women ages 18 to 29. Students participate in an active process of transformation to live healthy and valued lives.
Wilderness Therapy: Co-ed groups of young adults learn to survive in unfamiliar, remote environments. Students regularly face challenging experiences and hardships that are intended to teach personal growth and grit.
What our students are saying
The expert team at Skyterra Embrace has more than 30 years of therapeutic program experience specializing in the transition to adulthood. Embrace is part of Skyterra Wellness Retreat, which has already earned several accolades since its opening in 2016, including being named as USA Today's top three wellness retreats in the country for the past three years.
After Embrace, Libby feels strong, confident
Embrace nourished Margaret's body, mind and soul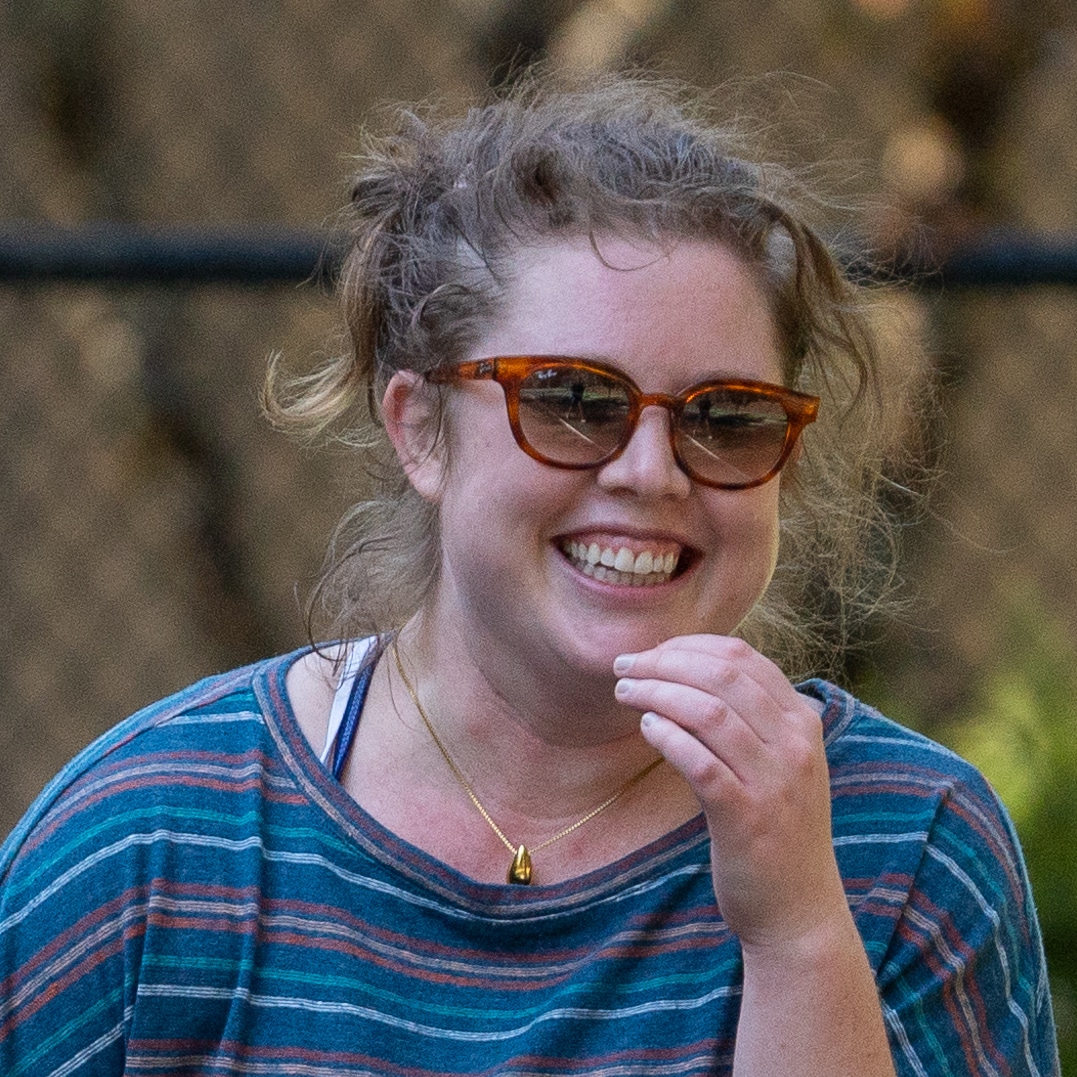 "When I came to Skyterra I honestly had zero expectations. My mom made all the phone calls and I just showed up. I lost the love of my life. I wanted to live but I didn't know how. I said I would give Skyterra a chance, but would leave if I didn't like it. I stayed for 28 days.
My first day, [Embrace Executive Director] Greg asked me what I wanted out of the Embrace experience and most importantly he asked me what I needed.
Every day he asked me: What do you need right now Margaret?
The question rattled me every time. With the weight of the past and the responsibilities of the future, how could I think about me?
I've been in programs before, but this concept is unique to the Embrace program. How can I nourish myself, body and soul? Who do I want to be? How can I achieve that? How do I feel gratitude for every day, good and bad?
I'm not going to lie and say that I'm 100 percent fixed because that will never happen. However I've started the process of gluing myself back together. I have a vision for my future and I have the tools to achieve that.
Even under tragic circumstances, I'm grateful for my time at Skyterra. I'm grateful for every day now. I will embrace myself, the ones I love, and most importantly I will embrace life.
Margaret
Next Steps: How to Find the Right Program for Your Young Adult Daughter
Is wilderness therapy the right therapeutic program for your young adult daughter?
At Skyterra Embrace, we often hear from parents who are seeking expert help for a wide range of difficulties and levels of care for their struggling young adult daughter. These challenges are commonly social, emotional, and/or behavioral difficulties that hinder young adult women from launching into a healthy and productive life. As parents work to determine the best program for their young adult daughter, one thing is certain: the program design must fit their daughter's individual needs.
If you're looking for resources for your young adult daughter, click here for an expert guide that provides information about the programs available for various levels of care.
The Next Step: What Comes After Wilderness Therapy?
After completing wilderness therapy, many young adult women turn to the therapeutic wellness program at Skyterra Embrace to continue their journey toward a healthy mind, body and spirit. In our program, young adult women build upon the skills and resiliency gained through wilderness therapy, receiving assistance with additional areas of need, including social, emotional, and/or behavioral. The end goal is to help launch these young adult women into a healthy and productive life.
For more information about why many parents turn to Skyterra Embrace as the next step after wilderness therapy, click here.
You deserve to feel confident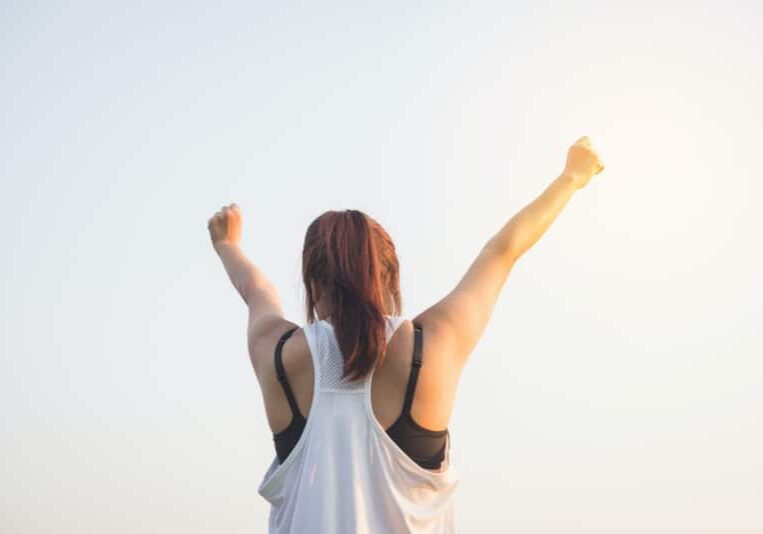 Embrace is a wellness program designed to help young adults become the heroes of their stories. Embrace challenges the ways in which young women have been held back from opportunity and achievement as a result of not knowing how to apply an active role in their lives.
Embrace helps women ages 18-29 increase their confidence in and understanding of all areas of wellness, and arms them with a long-term commitment to themselves. The long-term outcome is that students change their life forever by joining Embrace.
As an Embrace student, you'll establish intention and purpose in independence through private therapy and coaching, structured classes, and hands-on integration of healthy life skills.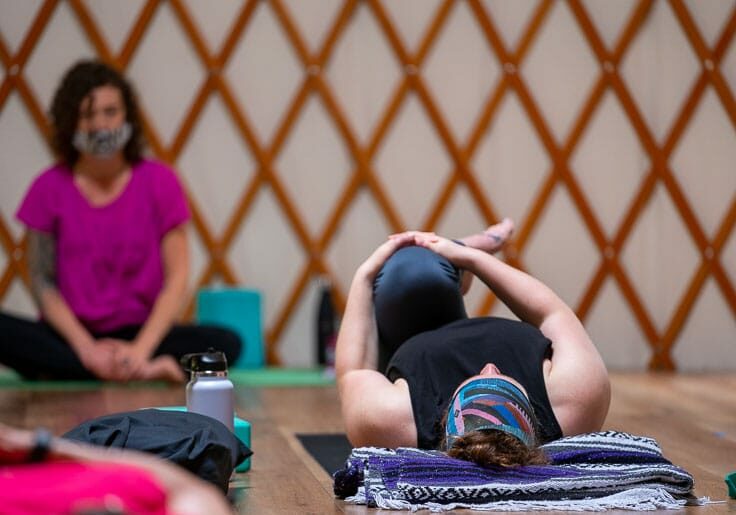 Your future is our mission.
Embrace is a specialized program for young women that focuses on total body, mind and lifestyle. We want our young women to move well, eat nourishing foods, and embrace adulthood with a healthy mind, body and spirit. Embrace students focus on improving health, and on learning techniques and strategies to improve their quality of life for the long run.
Our view of health and wellness emphasizes managing stress, consistent movement, and eating balanced meals, plus plenty of nature and adventure. As an Embrace student, you'll cultivate resiliency by learning the most nourishing and enjoyable ways to cook, eat, move, and take care of yourself. This empowers and prepares you to take on all of life's responsibilities.
Interested in Skyterra Embrace?
Fill out the form below and we will contact you shortly.
As a bonus, you will receive a free guide from us.
Skyterra Embrace operates year-round and application for admission may take place at any time.