Let us be your guide through the Western North Carolina splendor
Your connection to nature surrounds you during your stay at Skyterra Young Adult. Nestled deep in the North Carolina mountains, you'll be free to unplug and reconnect with the outdoors.
Adventure helps you thrive – it brings excitement, a closeness with the natural world, and can show you how much you're capable of achieving.
At Skyterra Young Adult, our approach to wellness always includes an element of adventure. During your entire stay, you'll be immersed in the soul-healing natural world.
The wilderness can be a self-guided experience of retreat, mindfulness and reflection while holding a very individualized therapeutic benefit.
You'll participate in daily recreational activities, multiple weekly off-site hikes and recreational excursions, and overnight excursions.
Overnight excursions allow for exploration of the world through learning and applying outdoor skills, meditation, and reflective journaling, all in the healing powers of fresh air and sunlight.
Adventures for everyone: we'll meet you wherever you are
We believe adventure should be fun. During your stay at Skyterra Young Adult you'll be invited to find your next adventure, all under the guidance of our experts.
From short, easy walks in the woods to more challenging adventures, waterfalls and mountain views await
Explore the peaceful section of the French Broad River Watershed, perfect for brand new to seasoned paddlers (seasonal)
Cool off and slow down with tubing excursions on the relaxing and scenic French Broad River (seasonal)
Reduce stress and slow down your nervous system through a variety of experiences including creative arts and journaling classes, and mindful eating experiences, walks and hikes
Dirt makes you happier! Learn how to cultivate your own garden and improve your lifestyle at the same time.
A unique way to explore our mountain lakes. From beginners to experts, take control and learn how to paddle (seasonal).
As one of only two in the United States, learn about our temperate rainforest, and its plant life, mountains and river structures
Find your best you outdoors
New experiences and adventures push self-perceived limitations, build confidence and show you that exercise doesn't have to be boring. We hear from so many students who are unsure of how to explore the outdoor world and are intimidated by the fear of the unknown.
At Skyterra Young Adult, we think that's just plain wrong. Adventure is for everyone. Let us show you how.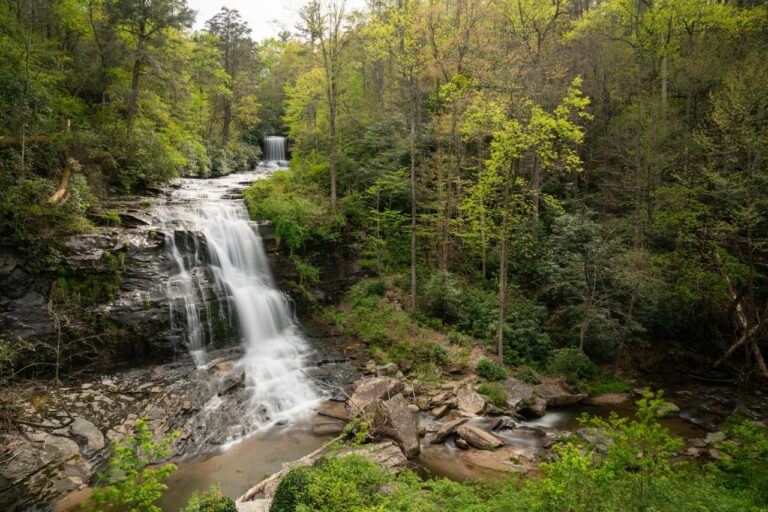 Still not sure? Try our free Jumpstart program at home.
Are you tired of feeling stuck? Ready to catalyze real change in your life but don't know where to start?
Click below to start the Skyterra Young Adult Jumpstart Challenge, your five-day crash course in jump-starting your journey to a healthier, more confident you.
With this FREE, inside scoop into the therapeutic wellness program at Skyterra Young Adult you will receive:
Instructor-led yoga class
Guided meditation
Culinary education videos
Workout routines.